We believe that all growing Christians should be involved in a a small group of other believers for the purpose of accountability so that we are equipped to effectively go into the world to live out the life of Christ.
Scroll for Sunday, Wednesday, and other affinity small group options.
Twenty Somethings – with Pastor Carol and Pastor Matt in the Parlor, room 126, Sundays at 5PM.
WEIGHT LOSS ACCOUNTABILITY SMALL GROUP meets the 2ND TUESDAY AND 4TH THURSDAY at 6:30PM in the Parlor, Room 126, led by Wendi Harrison.
ALL NEXTGEN MINISTRIES SMALL GROUPS MEET DURING SUNDAY AM AND WEDNESDAY PM ADULT OPTIONS.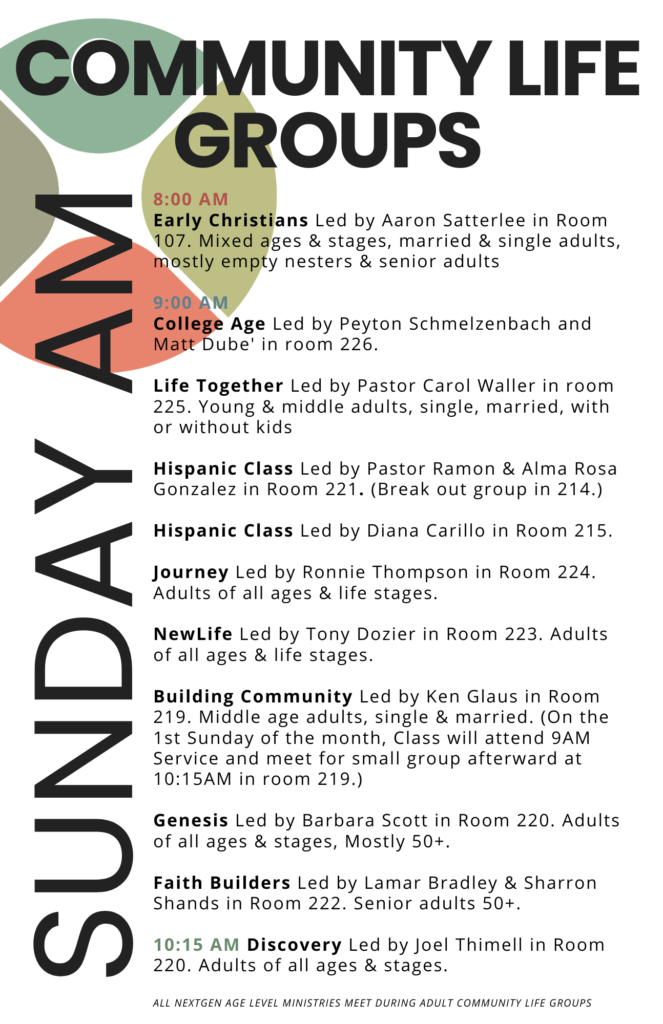 Wednesdays Fall 2023: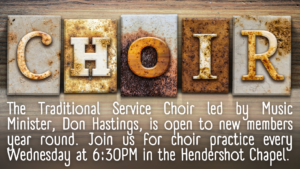 Discipleship
Discipleship is a word that literally means "the process of learning about the teachings of another, internalizing them and then acting upon them". Hermitage Church is committed to the teaching of Jesus Christ and has made the investment of resources to equip and empower others to "learn and live" out the "Word of God".
From our Wednesday night classes to our Sunday morning Groups, we teach relevant lessons from the Bible, which teach and guide all how to live a victorious life in an upside down, volatile world. Hermitage Church does more than just teach about Christ, we also invest our time, energy, and resources to equip and empower disciples to live out the gospel within our community and around the world. There are numerous options of ministries and activities to take what the Bible says and put it to action. At Hermitage Church, discipleship is more than a class–it is a lifelong process of walking in step with God.